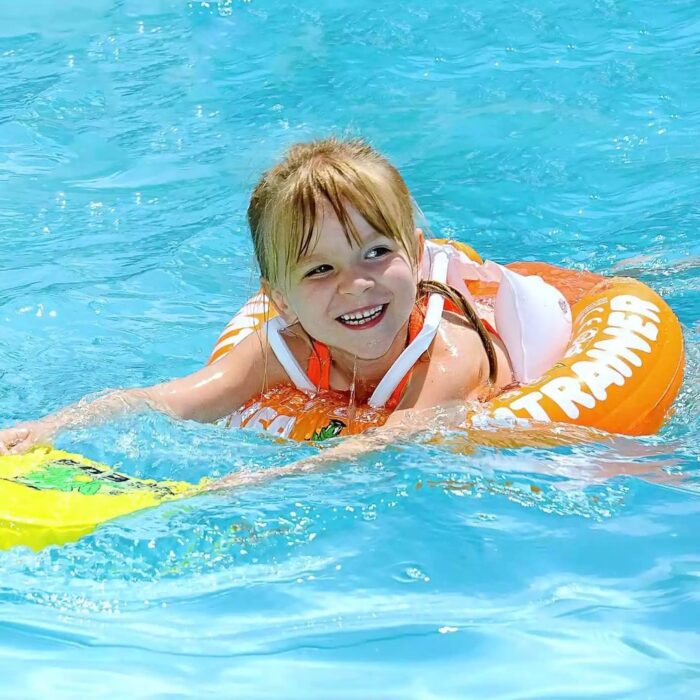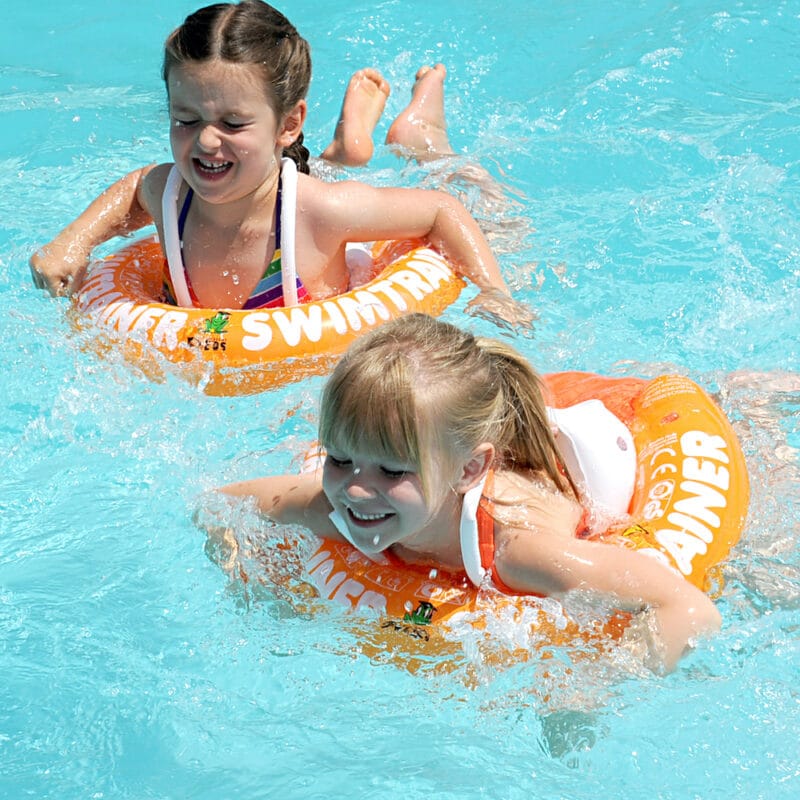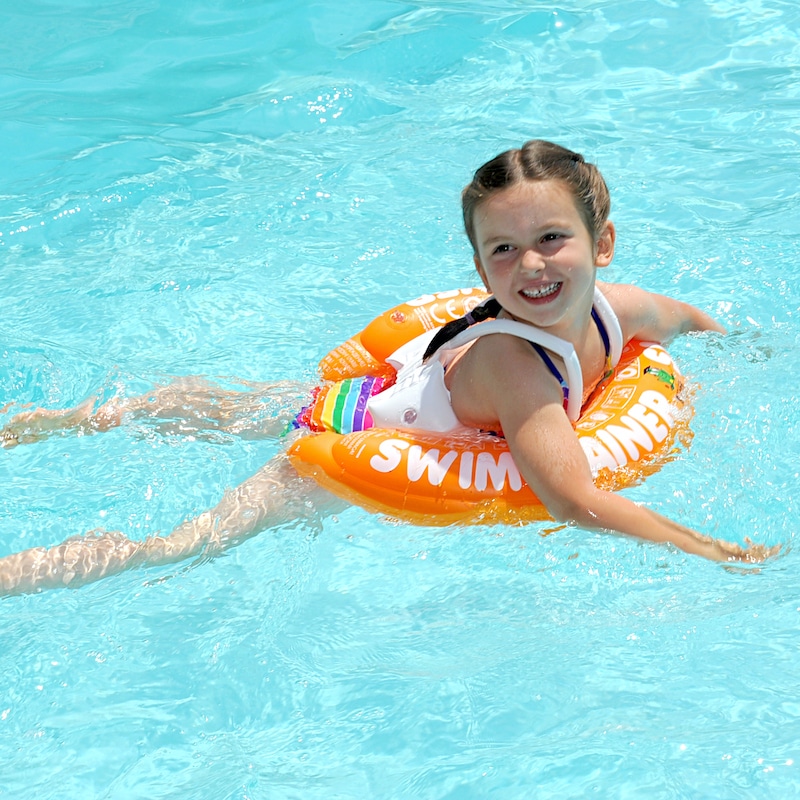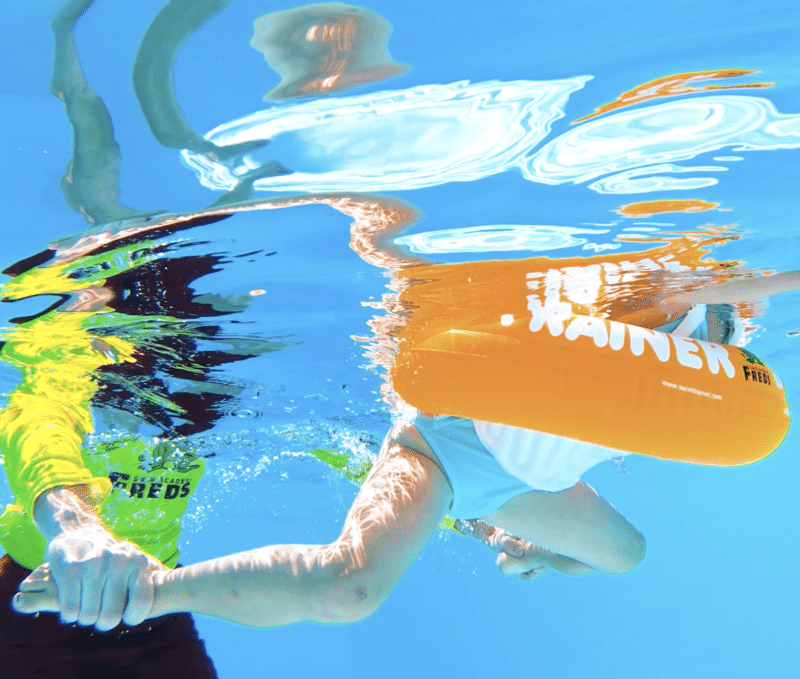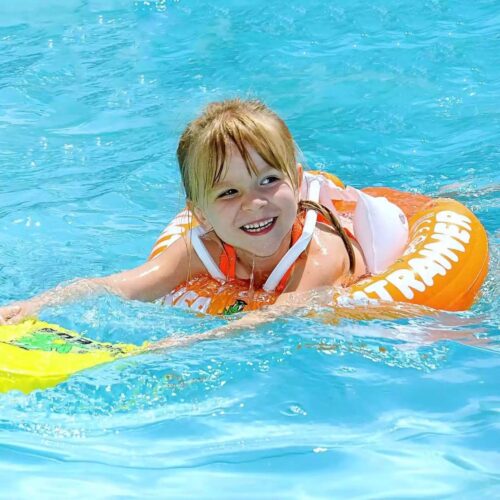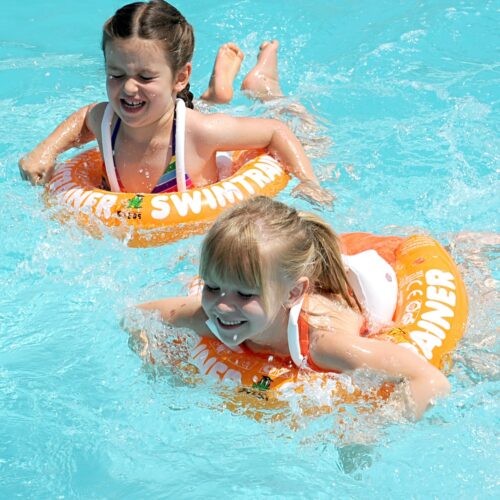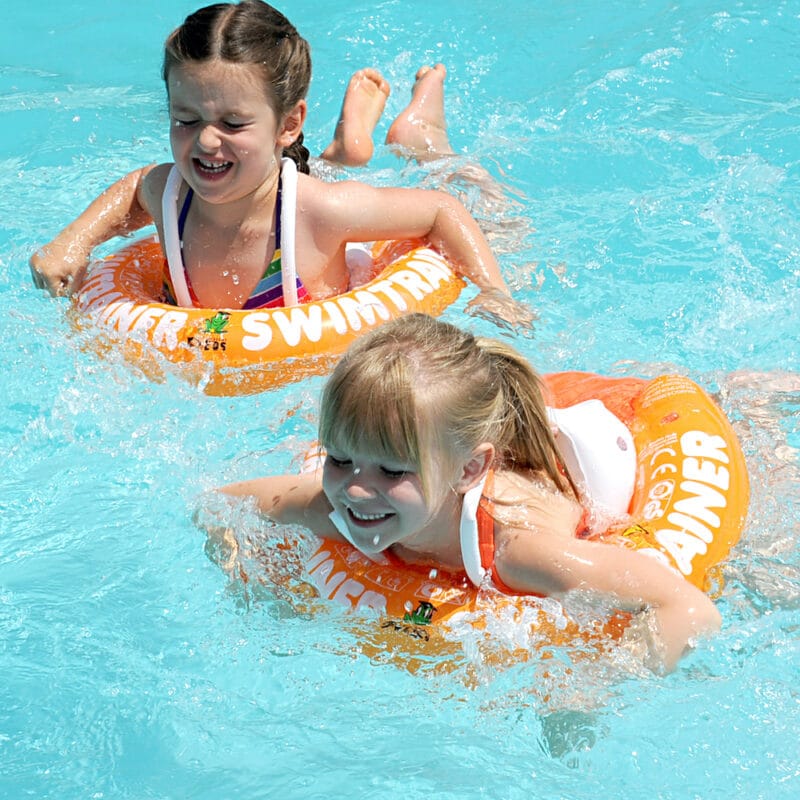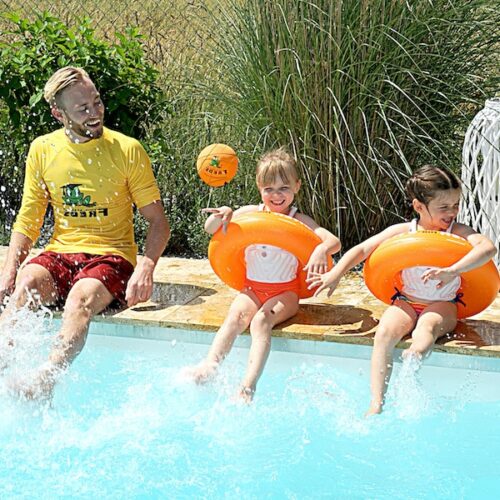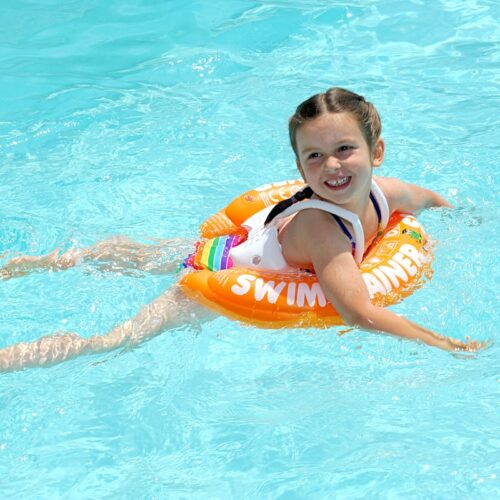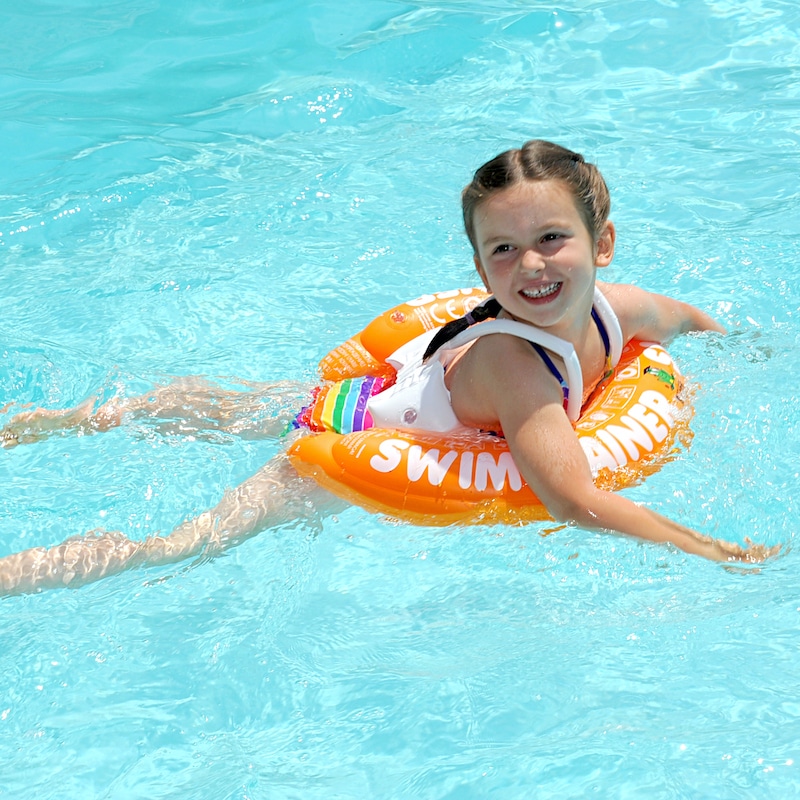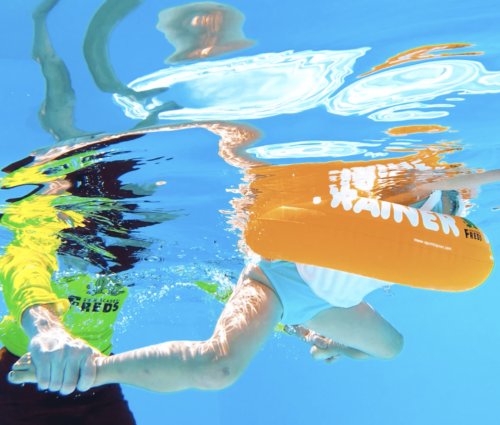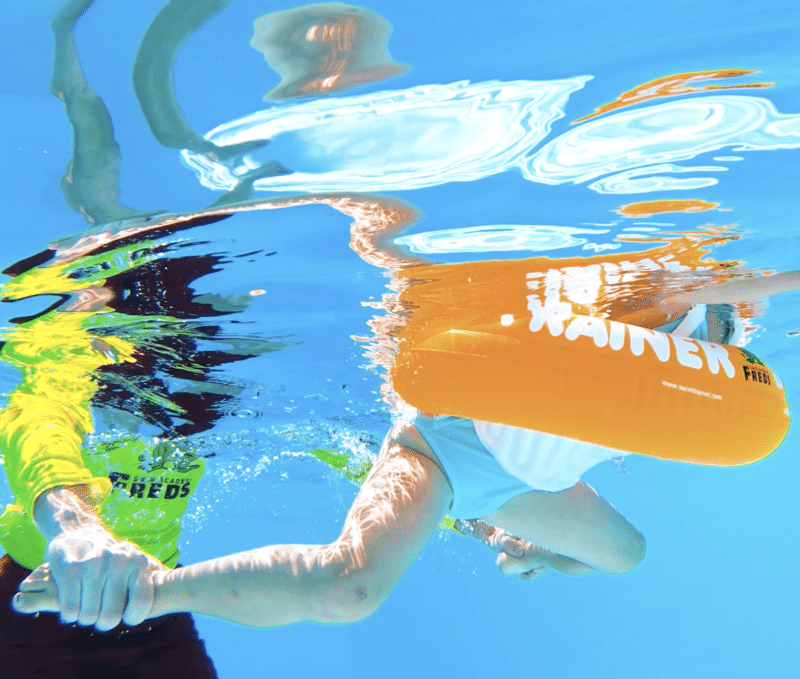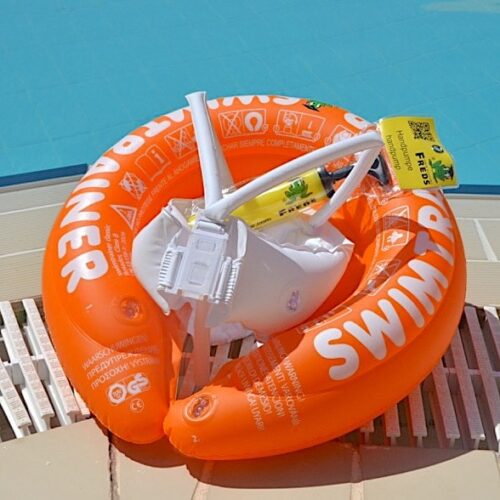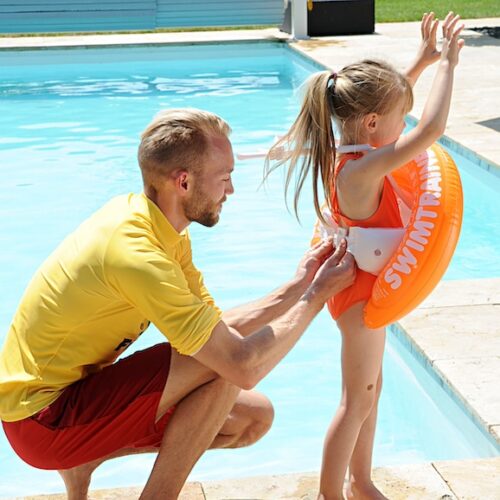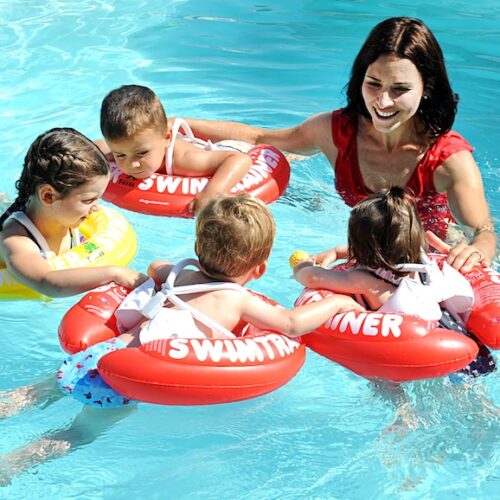 SWIMTRAINER "Classic" orange
The SWIMTRAINER "Classic" gives children the necessary sense of achievement, lots of swimming fun and a good feeling of safety in the water at every stage of their development. In this way, the foundation for learning to swim successfully is laid at an early age and a lifelong, positive relationship with the element of water is created.
The specially designed SWIMTRAINER "Classic" swimming aids are used according to the age and learning progress of the child (red, orange and yellow). The SWIMTRAINER "Classic" enables targeted early training already at baby age. The technique training that builds on this eventually leads to the perfect swimming style. Our SWIMTRAINER "Classic" offers children:
an ideal swimming position in the water
no slipping through due to inflatable pads
no tipping forward due to the infinitely adjustable safety belt
All SWIMTRAINER "Classics" are made of sturdy plastic and have five inflatable chambers. With a practical clip fastener the SWIMTRAINER "Classic" and the inflatable safety belt are put on quickly and safely.
Of course our SWIMTRAINER are TÜV SÜD tested and certified and free of phthalates.
Our SWIMTRAINER "Classic" has been awarded the Bizziebaby Award and the Family Review Center Gold Award.
Similar products